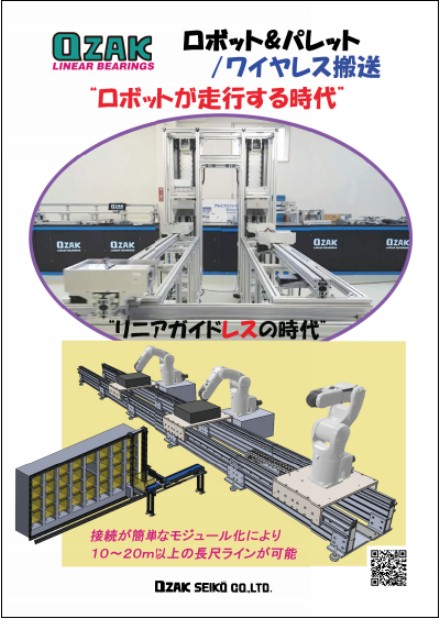 New products of aluminum plate carriage have been added to Linear roller Slider (LS) series !
About conventional products also, the load capacity improved by research and development !
In addition, many system products using OZAK original roller guides are posted !
【Excerpt from catalog】
◆ Linear roller Slider (AL plate carriage type)
◆ Roller covers for SPDR-R series and LS series
◆ Transfer Table
◆ Wireless Drive System
---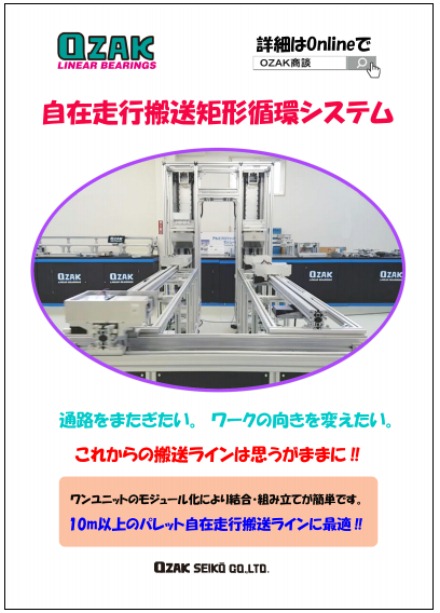 OZAK original wireless drive system is installed in each carriage, and individual operation is possible by communication with the PLC via wireless LAN.
The newly developed lifter mechanism with turntable can change direction on the spot in addition to elevating and lowering.
By installing traversers, circulation, branching, and merging can be done, allowing for uses such as these!
◆ Conveyance across aisles
◆ 90° or 180° change of workpiece direction. Circulation and reciprocating work
◆ ・Provide a standby space and increase or decrease the number of carriages depending on the situation
Other than the above, various usages are possible depending on your idea.
---
Linear Bearings Professional OZAK SEIKO
Ozak has conducted research and development of linear bearings(linear bushes) in the earliest days in Japan and has produced and sold them.
Ozak is developing the original unique products based on the experience.
The headquarters factory in Saitama Prefecture Kawagoe City is assumed to be a production foothold, and strengthening the system of production for the future is aimed at. We have the sales base in the main location in Yokohama, Osaka, Nagoya, and Sendai, set the sales network to foreign countries, and want to be measuring a further sales strengthening and the improvement of service on the sales side in the future.
◆OZAK Products Category
What's New / New Products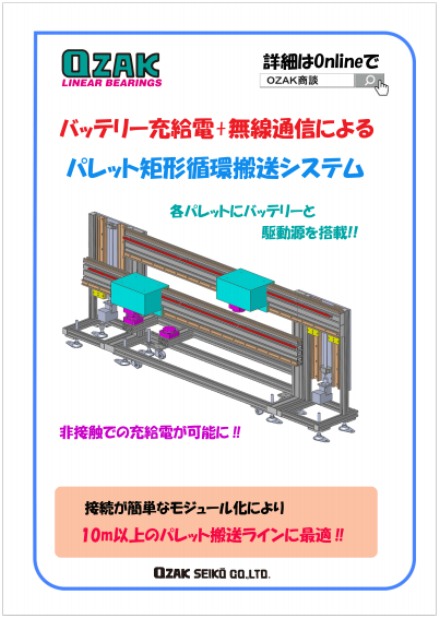 We have prepared a leaflet for Pallet circulation transfer system.
---