Lightweight, smoothly, no clearance and easy installation
Since there is no risk of the ball falling, the guide carriage can be removed from a rail without a temporary rail.
SPDR series is a set of carriages and rails.
VW series is rollers and rails separately
【SPDR-R】
Rollers and rail running part are constructed by steel and the others are aluminum, therefore you can reduce weight of equipment
【VW】
Two types of bearings, SUJ-2 and SUS440C, and seals are both rubber seals. In addition, there are bushings to combine with bearings also.
Rails are half-cut in construction, and only the roller running parts are partially hardened
Related product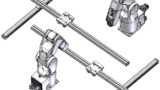 Linear roller Sliders
A new type of guide with an integrated aluminum frame that allows guide rails to be used directly as pillars or beams C...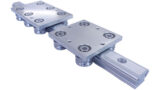 Speedy Roller Guides / V Wheel Roller Guides
Lightweight, smoothly, no clearance and easy installation Since there is no risk of the ball falling, the guide carriag...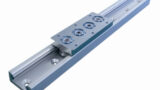 Inner Type Linear Roller Slider
Smoothly, no clearance and compactly designed roller guide Rollers are adjusted without clearance and effectively posit...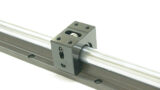 Super Linear Guides
No impact noises, no rolling vibrations. Most smooth linear motion This series, has an extremely low frictional resista...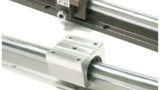 Round Type Linear Guides
Stable, Easy assembly, Fully interchangeable Parallelism and horizontality adjustment during assembly is easier than li...